Patch-No-More TM #5175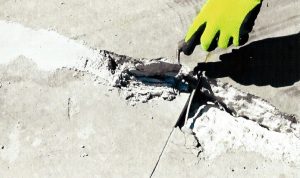 Worry-No-More!
Patch-No-More - The Epoxy Resurfacer
Wood - Concrete - Metal
Government Of Canada Approved By The Canadian Food Inspection Agency For Use By The Food Processing Industry.
Patch No More #5175 was specially formulated to deal with those areas under attack from chemically aggressive materials and continuous severe abrasions from heavy traffic. Patch No More 100% reactive hardeners allow for excellent bond to base concrete yet providing long lasting permanent repairs.
Patch-No-More can be used inside or outside for all types of repairs;
Worn or spalled areas on factory floors

Floor joints, holes and depressions

Areas subject to chemical attack such as pump bases, pads, acid bath areas
Patch No More TM #5175 provides bond strength in excess of concrete strength, and can be applied with conventional trowels and tools.
Patch No More TM #5175 epoxy resurfacer has been successfully used across Canada in food and meat packaging plants, metal stamping, extrusion plants, oil refineries, and breweries. Each unit comes complete with detailed mixing instructions. To order use handy mail in form or call for extra quick service.
Look at these features:
Forms a DENSE resin

RICH, SMOOTH, floor surface UNHARMED by splash, spillage of acids, and alkalis, most commonly used in manufacturing industries.

LIMITED shutdown time required.

Will withstand foot traffic with overnight curing.

Can be used for HORIZONTAL OR VERTICAL areas.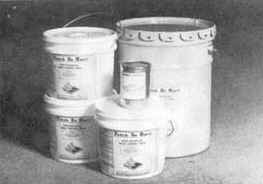 Patch-No-More Family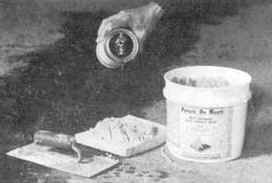 Patch No More #5175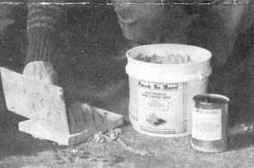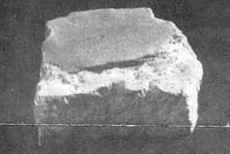 Call or E-mail today
For Your Free Trial Offer
(Rated accounts only)
(905) 576-2411